Yeti Cycles was founded in 1985 and is now headquartered in Golden, CO, AKA – our backyard. These bikes are built and tested on the same Rocky Mountain trails that we ride day in and day out. In other words, they're made for the Colorado rider.
Learn more about Yeti Cycles' history, brand, and products here.
The Lineup
At Base Camp Cyclery, we have a large selection of premium brand mountain bikes. Topping this list is our collection of Yeti Cycles. Each model is made with a different purpose in mind. Which one is right for you?
The downhiller's XC bike. Built for precision riding and crushing both uphills and downhills.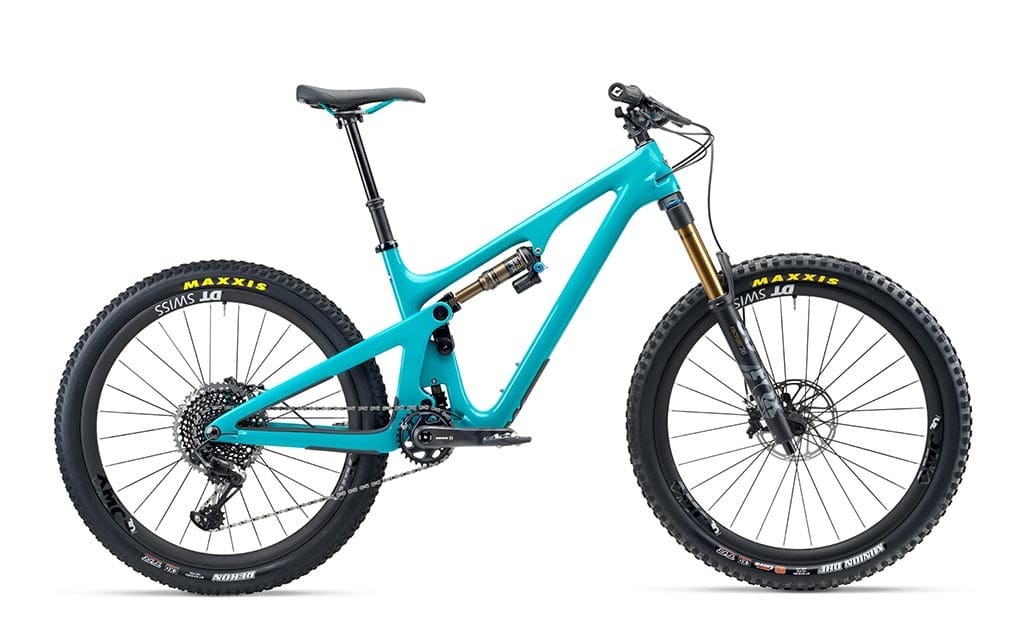 Designed for fun and built for trails. This bike never met a dirt it didn't like.
The slackest sled in the lineup, this baby is designed to rip.