Adjust derailleurs and brakes, true wheels, de-glaze pads and rotors, lube cables and housing, adjust serviceable bearings, lubricate chain, and clean bike.
–
$125
BASIC TUNE & DRIVETRAIN OVERHAUL
Includes full basic tune plus removing, cleaning in solvent tank, re-lubricating, and reinstalling cranks, chain, cassette, and rear derailleur.
–
$185
Comprehensive Bike Services
Our experienced bike technicians can perform virtually any mountain bike service. Please call the shop at 720-612-4962 to speak with a mechanic or fill out a service request below.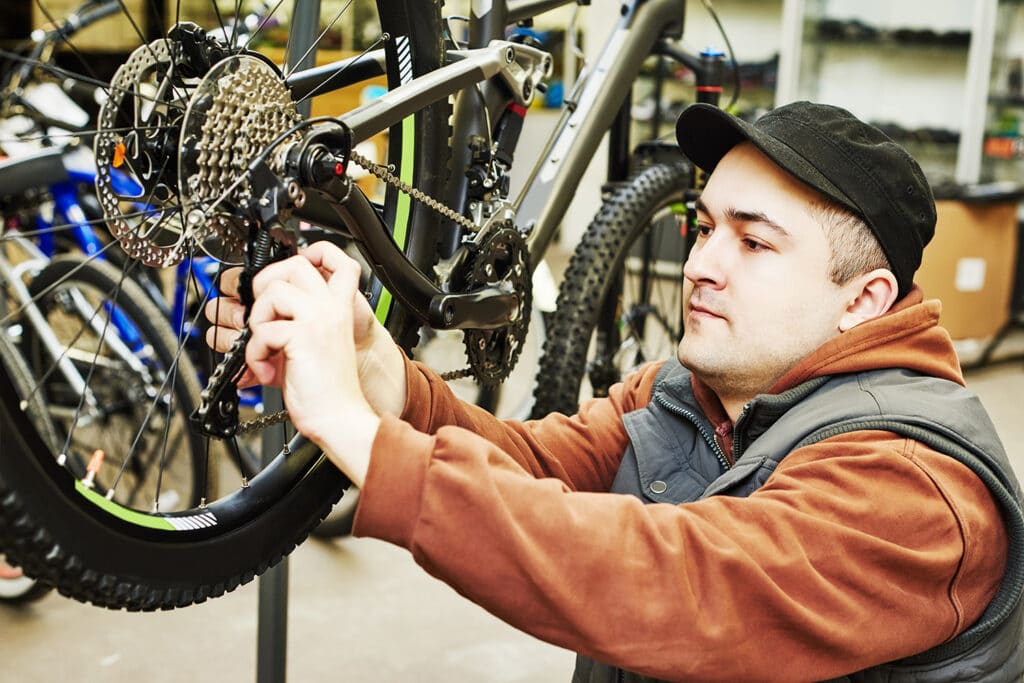 Bike Assembly & Warranty Information
(Bike Purchased at BCC)
Bikes purchased from Base Camp Cyclery receive Lifetime Free Adjustments with one complimentary Basic Tune. Bike purchases include a fitting and suspension set up as well as new bike orientation.
–
FREE!
New Bike Assembly & Warranty
(Bike Not Purchased at BCC)
We will treat the bike as if it came from our store. This includes Lifetime Free Adjustments with one complimentary Basic Tune. New bike assembly with the BCC shop warranty also includes fitting and suspension set up with a new bike orientation.
–
$300
Become a VIR and be the first to know about cool stuff