Looking to conquer the most gnarly trails and terrain out there? Your best bet is to take a trusty long-travel bike with you so you can tackle it with all the power and confidence possible. Before getting too deep into the weeds, travel is essentially your bike's suspension. It's measured in millimeters and represents how much your wheels move up and down over rough terrain and hard impacts. A bike with long travel typically has over 150mm of front and rear travel. Higher travel specs allow you to bomb down hills and give you an overall smoother ride. The process of choosing a long travel bike can be a tough one, but as one of Denver's best local bike shops, we know our way around short travel bikes, long travel bikes, and everything in between.
Here are the top 3 long-travel bikes that we recommend to thrill-seeking riders.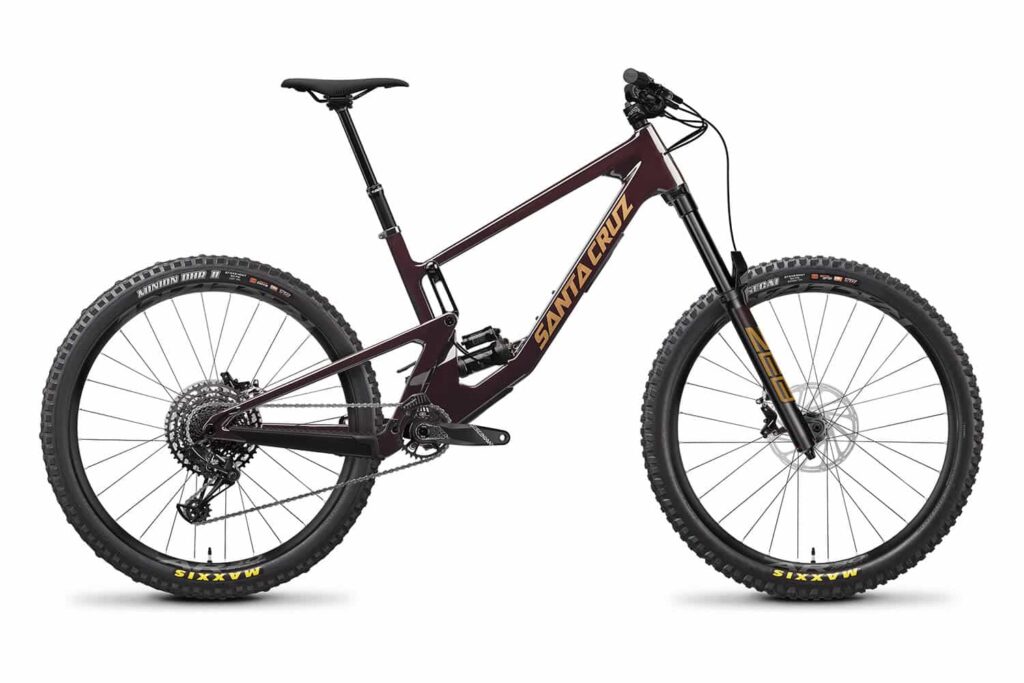 Santa Cruz Nomad: The All-Mountain Master
The bike. The myth. The legend.
The Santa Cruz Nomad is a legendary titan in the world of long-travel mountain bikes. Celebrated for its versatile prowess and jaw-dropping downhill domination, it stands as the ultimate choice for riders yearning to push their boundaries across diverse terrains.
Here's why the Santa Cruz Nomad stands out:
170mm Rear Travel: The Nomad offers a generous 170mm of rear travel, which means it can carve through rough descents and big hits like butter.
The VPP Suspension System: The VPP suspension system can be optimized to hit the sweet spot between pedaling efficiency and all-out bump chomping prowess. In other words? This makes the Nomad a beast on the very worst terrain, allowing riders to charge forward harder and with more confidence.
Proportional Geometry: Chainstay length and seat angle are matched to the frame size (STA steepens and rear center grows as frame size increases) so that every rider, no matter what height, gets the same balance of geometry and handling characteristics.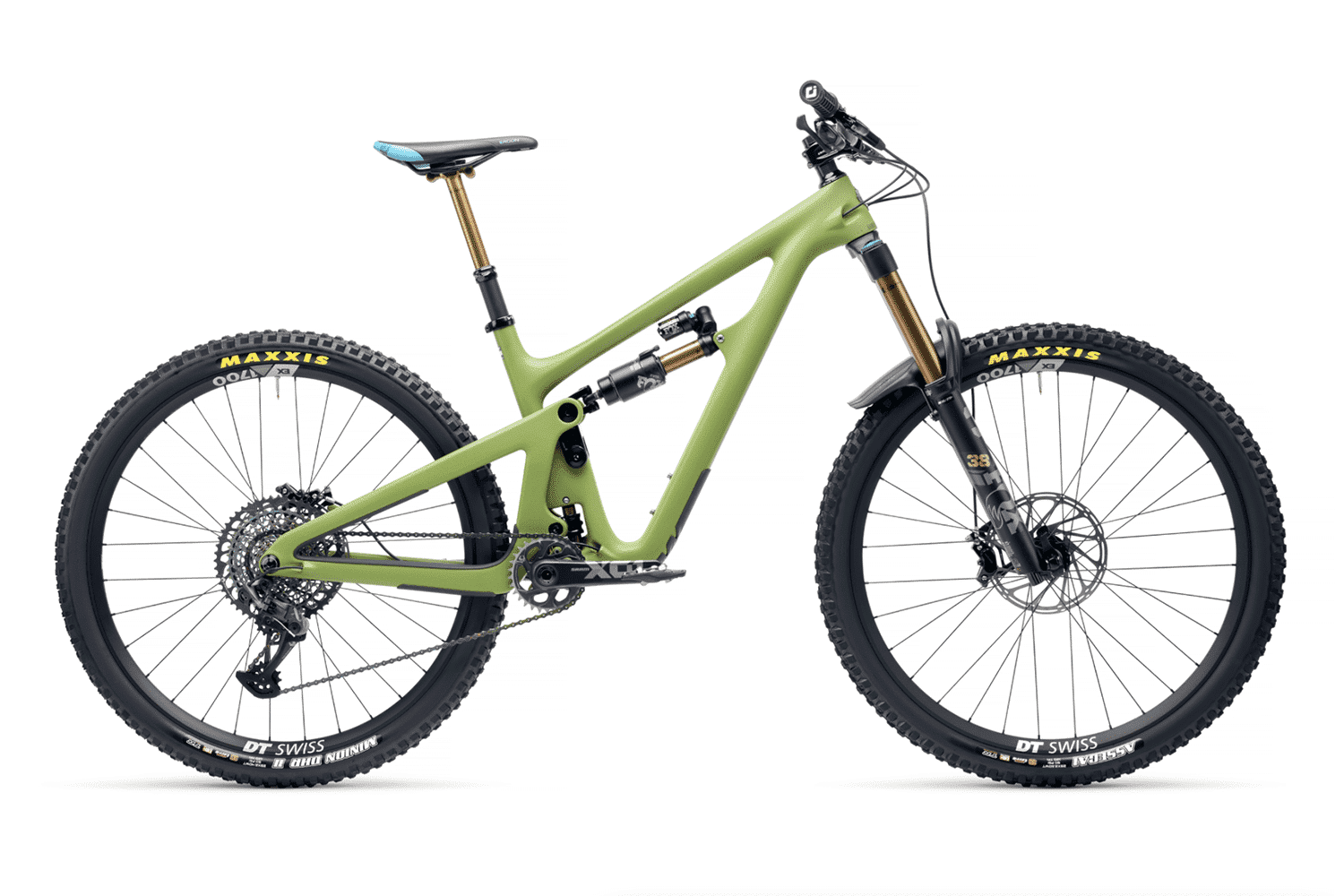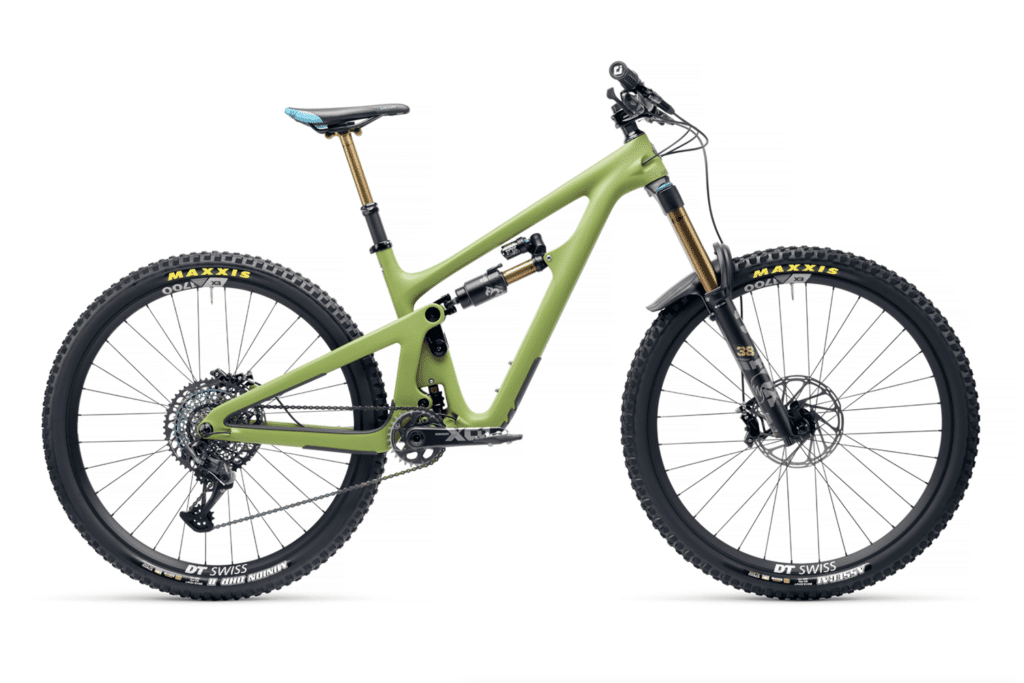 Yeti SB-150: The Trail Tamer
The Yeti SB-150 is a long-travel mountain machine fueled by adrenaline and designed for riders who hunger for the challenge of mastering steep, technical descents. All while wielding the agility to zip through tight corners and make epic climbs with ease.
Key features of the SB150 include:
150mm Rear Travel: The SB-150's 150mm of rear travel offers a well-rounded experience for both ascents and descents.
It's A Speed Demon: With a leverage ratio that's more progressive than ever, the SB-150 provides greater compatibility with modern shocks and a wider range of racer setups thanks to its Switch Infinity Suspension. In addition, it has better small bump compliance, ramps up quicker in the mid-stroke while still allowing for full travel and bottom out control.
Carbon Frame: The SB-150's lightweight and durable Turq Carbon frame enhances the bike's performance, making locking out the shock on climbs a rarity.
Its Geometry Rocks: Even with the tightest corners, you can expect a stable, planted ride with this baby.
The Maxxis Minion Tires: From sopping wet trails to disjointed rocky terrain, you'll have excellent traction thanks to the SB-150's versatile tires.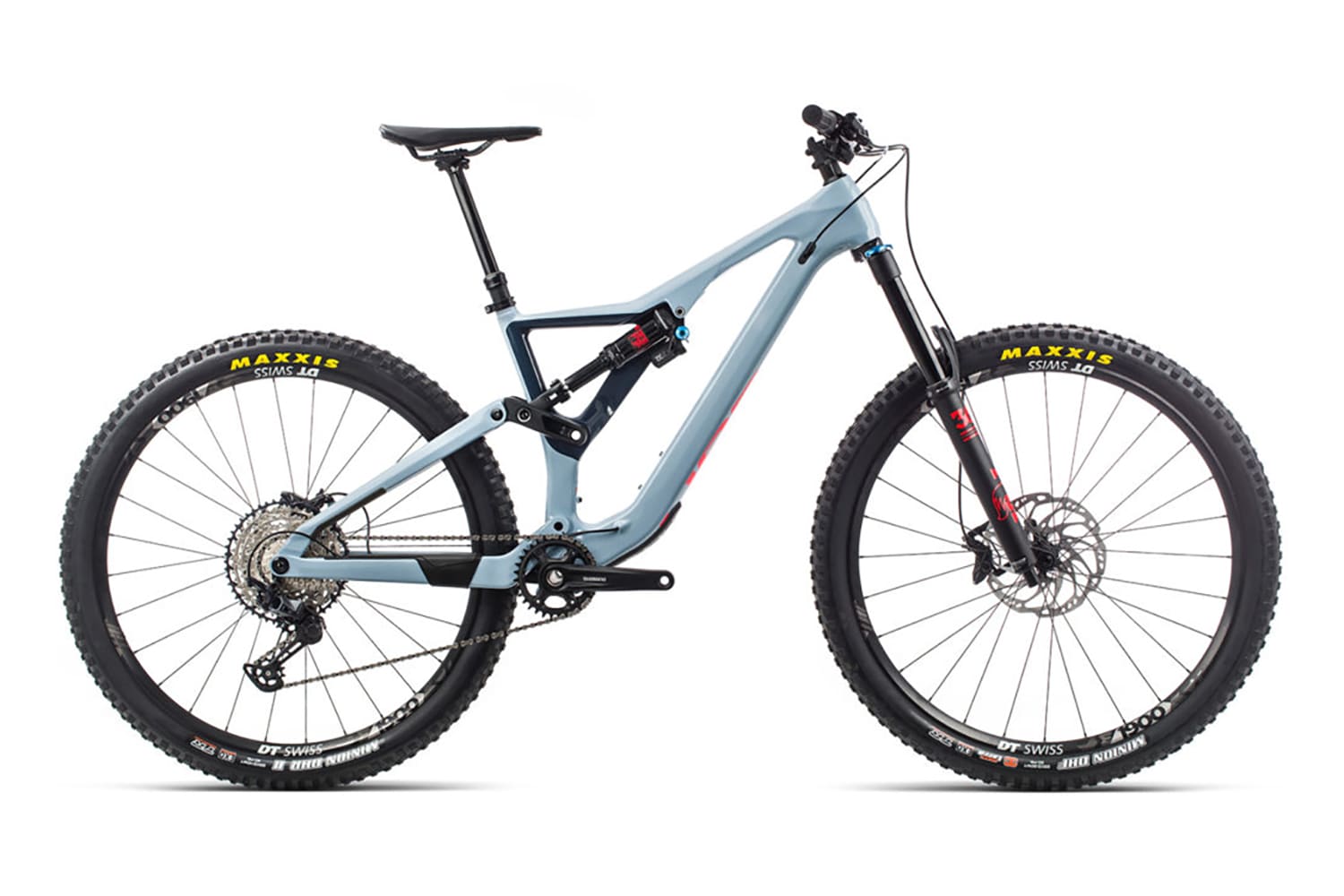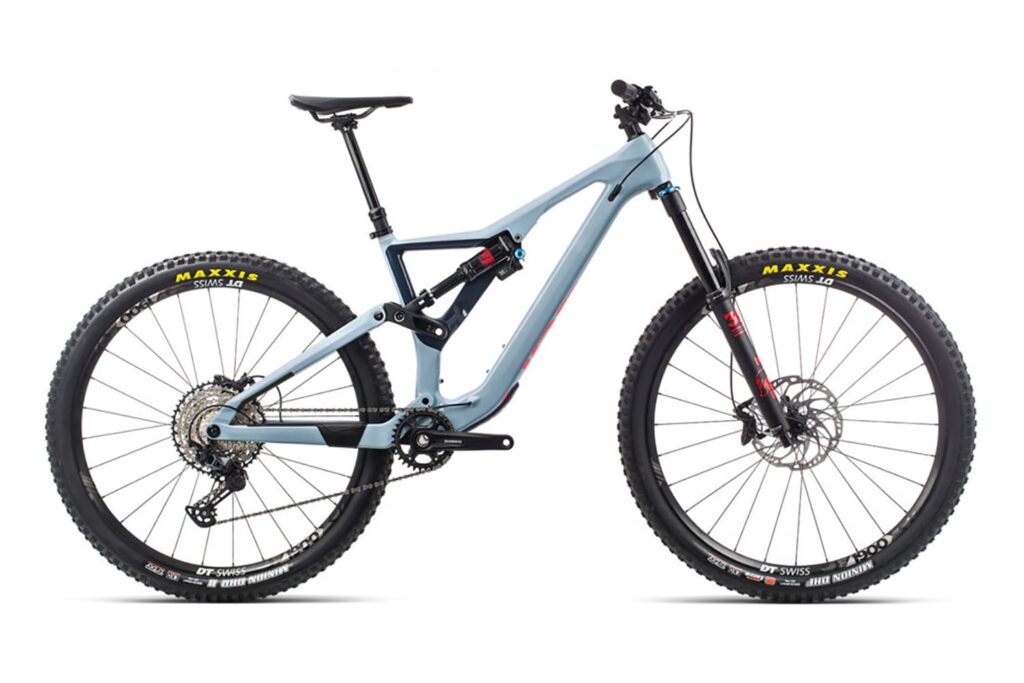 Orbea Rallon: The Off-Road Warrior
The Orbea Rallon is a high-octane, long-travel mountain beast designed to dominate the wildest terrains. This makes it the ultimate choice for adrenaline-hungry riders eager to embrace the heart-pounding excitement of formidable descents and conquer the most unforgiving landscapes.
The highlights of this bad boy are the following:
160mm of Rear Travel: Rallon gets a bump in travel to 160mm with a redesigned linkage assembly, making it the ideal choice for transitioning from the tentative first ride of the year to the exhilarating third lap of a midsummer day.
Advanced Suspension Dynamics: The Orbea Rallon offers the ease of knowing your suspension is dialed, with a higher starting leverage ratio for improved early stroke sensitivity and a progressive rate that increases from 8% to 20%, providing more bottom-out support.
Carbon or Aluminum Frame Options: With the option of carbon or aluminum frames, the Rallon delivers a boost of confidence, speed, and control, turning any ride into an extraordinary experience.
Geometry Tuning: The Rallon's geometry remains unchanged, even with greater travel, and the addition of a 170mm Fox 36 fork gives Rallon a burst of Enduralin with a new 64.5º head angle. Ensuring riders achieve a flow state of euphoria, accelerated reaction time, and enhanced perception, transforming every ride from a Good Time to an All-Time adventure.
Denver's Best Local Bike Shops Can Help You Make Your Decision
Each of these bikes offers a unique set of features and capabilities, ensuring an unforgettable mountain biking experience with whichever one you choose. If you're looking for a long-travel bike to shred some trails, but you're still unsure of which one to go with, reach out to our team at Base Camp Cyclery. We want you to feel excited and confident about the bike you choose. At Base Camp, (one of Denver's best local bike shops), we'll do everything we can to equip you with the knowledge and know-how you need to choose the perfect ride.
---