If you're new to the biking game, it can be tough to weed through all the options in order to find the best ride for your dime. From the Norco Fluid FS 1 24 for younger riders or the various options of Yeti bikes, Denver bicycle shops offer dozens of choices for beginners. We're here to help narrow the field and show you what to look for when choosing an entry-level bike.
To help understand the options, we've outlined three fantastic bikes for beginner riders. Any one of these will help you feel confident on the trails while you improve your skills.
Norco Fluid
Almost all of the bikes in the Norco Fluid line will provide an awesome ride for beginners.
The Norco Fluid Youth is a great option for younger riders. This bike's progressive design has shorter measurements and smaller tubes to fit the needs of a rider between the ages of 9-12. Norco Fluid Youth's low stand over and long reach is optimized for riders below 90 pounds and is a perfect fit for young riders to take on demanding trails with confidence.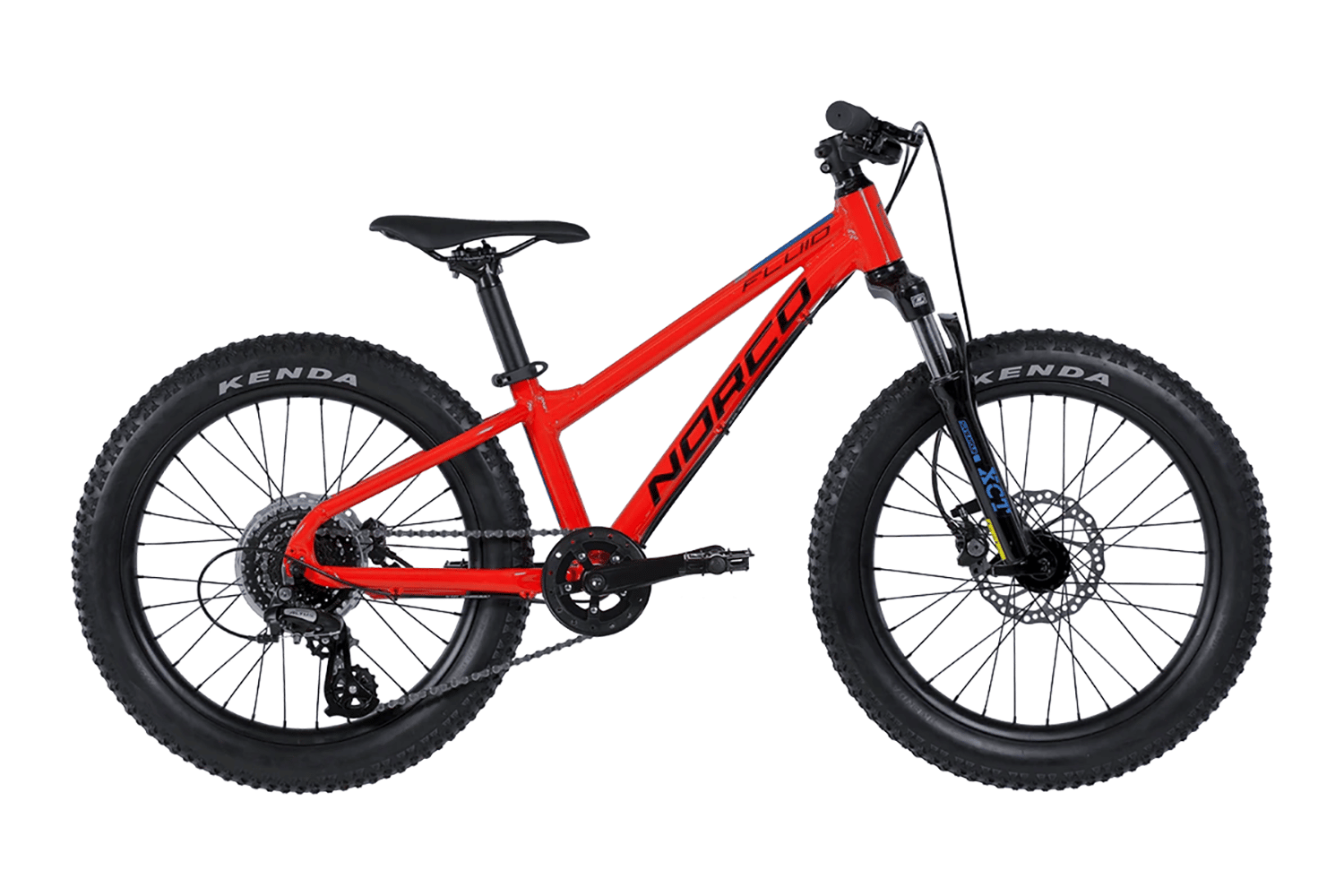 For adults, the Norco Fluid FS is another beginner favorite. This hardtail bike features a new progressive aluminum frame designed to promote maneuverability for beginner riders. The Fluid FS's design allows for forward weight distribution and a more playful ride.
The unique combination of long-reach, slack head tube angle, and steep seat tube angle allows for more powerful pedaling and increased climbing traction.
The Norco Fluid FS's design also boasts added grip and control so you can confidently navigate trails on your descent and hone-in on new skills.
Santa Cruz Chameleon D 29
With the new Chameleon Carbon, Santa Cruz took the fun-loving shreddy spirit and adjustability of the beloved aluminum Chameleon, and evolved it into an even lighter, faster species.
The Santa Cruz Chameleon D 29 is a do-it-all hardtail that is ready for anything. From high-intensity bike park adventures to lugging packs for an overnight camp, you'll feel comfortable on this mountain bike classic.
As the most versatile of Santa Cruz's bikes, you're sure to keep this carbon beauty in rotation for years.
Ibis Ripley
This bike is flat-out awesome. The Ripley is snappy, playful light weight and versatile. She's ready for any adventure.
The Ripley has a long front end, slack head angle, and a short rear end promoting confidence when trying new lines and convenience in maneuvering technical climbs.
The dw-link suspension platform provides an incredible combination of climbing and downhill performance. Its combination of modern geometry, a stiff lightweight carbon chassis, and 120mm of ultra efficient dw-link travel, means it's equally happy popping off bonus lines as it is crushing all day epics.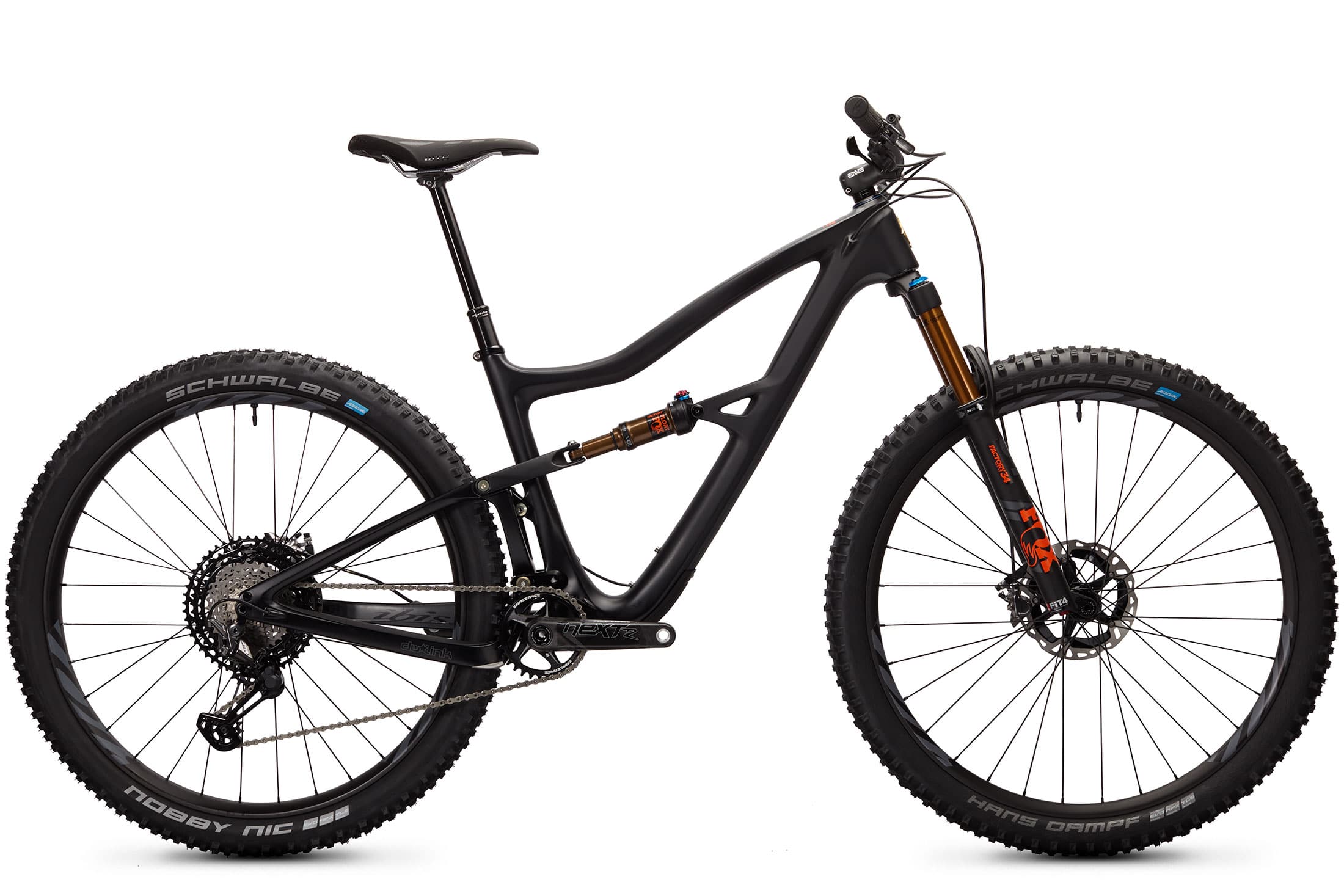 What to Look for in an entry-level Bike
Your mountain bike adventures will take you to a million cool places, but you have to start at the beginning: choosing am entry-level bike.
While you're shopping, here are a few basic things to consider in order to get a safe and exciting set of wheels:
Wheels, tires, and spare parts can always be replaced- look for the best frame and fork combo to make the most of your budget
Get the right size! If the team at your mountain bike shop is worth their salt, they'll be able to help you here
Decide where you're going to ride before setting your heart on a model- different riding styles require different bikes
The team at Base Camp Cyclery would love to help you choose your new ride. Drop in for a visit to speak with one of our experts!
Any bike purchased from Base Camp Cyclery receives Lifetime Free Adjustments with one complimentary Basic Tune. Bike purchases include a fitting and suspension set up as well as a new bike orientation.